Welcome to Mackay Truss and Timber
281 Nebo Road,
West Mackay Q 4740
Phone: (07) 4952 9049 Fax: (07) 4952 5840
Email: trussoff1@woodmans.com.au
Trading Hours: 7am to 5pm on Monday to Thursday
Trading Hours: 7am to 4pm on Friday
We are a leading manufacturer & supplier of wall frames & roof trusses!

Mackay Truss & Timber is a division of The Woodman Group of Companies & is located at 281 Nebo Road, West Mackay, Qld. We offer a massive range of timber & timber related products and have an experienced team to ensure you get the product you need when you need it!
When using timber products in our area, we firmly recommend that all pine used in our area be treated. We are able to advise you on the best options for timber treatment so just ask!
We pride ourselves on the quality product we offer and with this we use only trusted suppliers.
Quality Product supplied by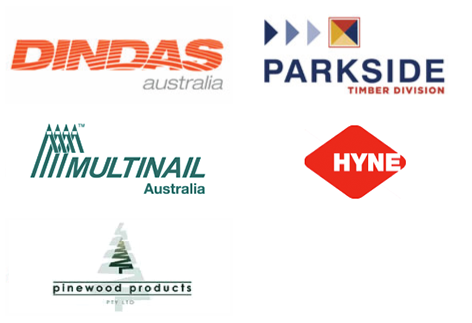 Mackay Truss & Timber can assist with all your timber products, sized, dressed timber, all timber products to custom design & matching profiles.
We have 12metre long Beams which can be cut to size.
Flooring: Timber, Timber strip flooring, Timber Overlay, Particle Board & Plywood flooring, Scyon internal & external flooring. Formwork, Bracing Ply, Structural Pine, Hardwood, Engineered Timber Product, LVL,17C,18C,21C. Decking Timbers Merbau Pine, Spotted Gum. Western Red Cedar, New Guinea R/wood. Merbau Laminated Posts, Spotted Gum Posts. Flooring ranges from Timber strip flooring, Timber overlay, Particle Board, Plywood. Formwork, Bracing Ply. The Ancillaries we can offer are Metal Step Stringers, Post Supports, Joist Hangers, Nuts, bolts, washers, coach screws, cavity door sliders, entry door systems.
Adhesives, Dynabolts, Screws, Truss Tie Downs, Dampcourse, Sisalation, Cyclone Rods, Cyclone connectors, Cyclone washers& nuts Metal Ceiling & roof battens.
For your convenience we have a Drive Thru at Mackay Truss & Timber 281 Nebo Road, West Mackay.
Our range of products does not only include the physical timber but also the technology and programs needed to work out what timber is needed etc to suit a building's plan. We can supply and deliver to all of Mackay and surrounding districts so come in and see the team… dare to compare and we know you will be impressed!
Our product range includes:
Roof Trusses • Decking Timber • Balustrades • Flooring • Structural Pine • Hardwood & Pine Timber Beams • Framing Timber • Termite Resistant Framing • Engineered Beams • Structural Plywood • Plywood Lining Panels • Formwork Beams • Formwork Boxing • Industrial Timber • Plywood Flooring • Particleboard Flooring • Outdoor Structural Timber • Sleepers and Logs • Decking • Scaffolding Beams
Contact Info
Mackay Truss & Timber, Part of the Woodman Group of Companies


281 NEBO ROAD, WEST MACKAY, QLD 4740

Contact Info
Mackay Truss & Timber, Part of the Woodman Group of Companies
281 NEBO ROAD, WEST MACKAY, QLD 4740